Automotive Cabin Air Filters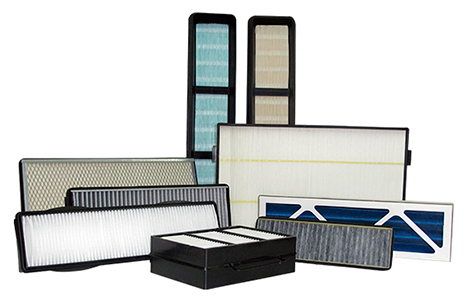 Take care of your car's ventilation and air conditioning system with a Sure Filter® cabin air filter. Sure Filter® has been designed and manufactured by professionals with 40 years of experience in the aftermarket filter industry, with worldwide reputation for quality and reliability.
Why do you need a cabin air filter?
The air outside of your vehicle flows into your car or truck and can bring with it a variety of pollutants and contaminants. No one wants to breathe in road dust or pollen. Sure Filter® cabin air filter sifts outdoor air and can remove almost all dust, dirt, pollen, and other contaminants from entering into your vehicle's air conditioning and ventilation system.
Sure Filter® filtration devices are designed and manufactured in accordance with SAE, DIN, and JIS standards. Each product is laboratory tested to ensure it meets both efficiency and life expectancy standards. The result is high performance cabin air filters, which vastly improve the air quality inside vehicles and help you enjoy truly fresh air.
To be sure - use Sure Filter®.