Automotive-Fuel/Oil Separator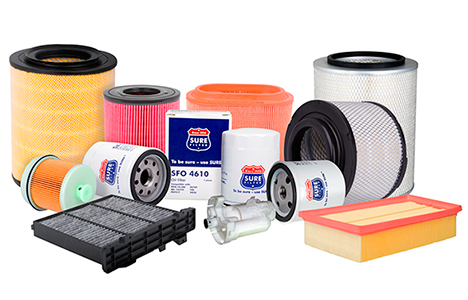 Engine protection is important not only in the automotive industry, but also in industrial, commercial, and marine applications. Fuel-oil separator filters by Sure Filter® provide effective protection for engines and engine-powered machines by filtering out particles that can get into an engine and damage it. Sure Filter® brand has been developed and manufactured by professionals, who have been one of the world's leading aftermarket manufacturers for 40 years, building high quality, reliable filters.
Sure Filter® fuel-oil separator filters, like other filtration devices manufactured by the company, made from the highest quality materials and designed to protect engines and help them operate at their maximum levels of productivity. The manufacture of effective filtration devices involves the incorporation of a variety of design features. Sure Filter® uses a number of different, effective designs to provide its wide range of filters that include air filters, oil filters, fuel filters, and more. The ability to combine the best elements of design, world class manufacturing, and a worldwide distribution is why the Sure Filter® brand has gained a reputation for excellence in the industry.
Filters, like the fuel-oil separators from Sure Filter®, work to protect engines and promote increased efficiency. A fuel-oil mixture first enters the fuel-oil separator. Oil is much denser than the fuel it is mixed with and will separate with the fuel on top and oil on the bottom. Fuel-oil separators from Sure Filter® are built to ensure that engines operate effectively, efficiently, and to their maximum capabilities.
Protect your engine with the industry's highest quality and most reliable fuel-oil separators. Increase the lifespan of your machinery with state of the art filtration technology that removes harmful contaminants and allows engines and engine-powered machines to operate at their peak levels of performance. To be sure, your engine is protected - choose Sure Filter® brand filters.